BY JENNIFER BERRY HAWES
PHOTOGRAPHY AND VIDEO BY
GAVIN MCINTYRE
This story was supported by the Pulitzer Center.
DAKAR — Dust rolling in from the Sahara Desert cloaks the horizon, shrouding the clay structures ahead and disorienting the band of strangers as they approach. Yet they come to this ancient village in search of clarity.
Imam Amadou Baîdy Sy, among the most learned men in the area, welcomes the unexpected guests into his home. Gathering around him on colorful mats and tapestries, they clutch two Arabic texts, each laden with a trans-Atlantic mystery.
The documents contain words written two centuries ago by a man captured somewhere out here in the sand-swept expanse of northern Senegal. The visitors, who include two Post and Courier journalists, explain the importance of the author.
Draped in folds of royal purple, Sy leans over to grasp the packet.
He has never heard of this Omar ibn Said.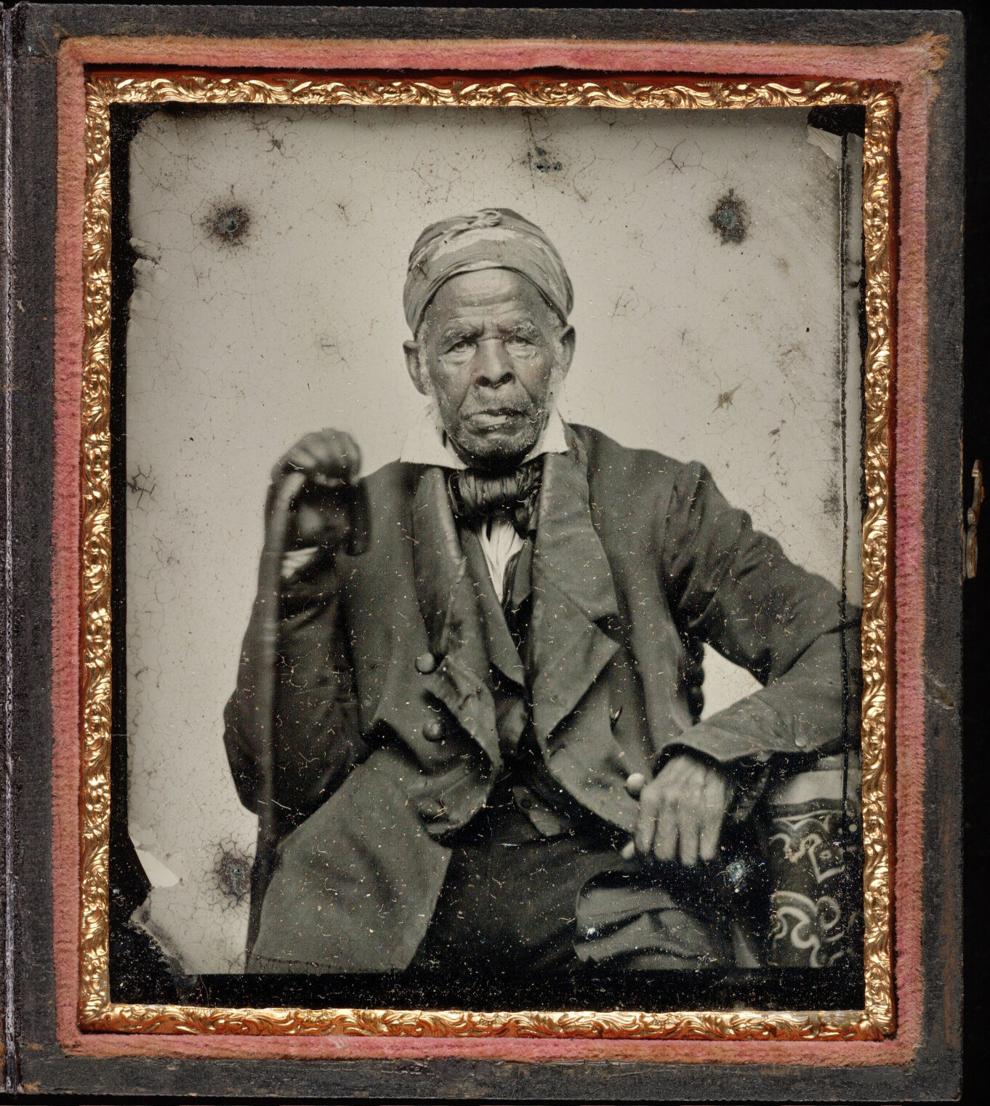 That's not surprising. Omar wrote his most historically important text, a brief autobiography, 190 years ago, and it spent much of the last century forgotten in an old trunk in Virginia.
When he wrote it, Omar was 61 and more than two decades into a long enslavement in America, first in Charleston and then North Carolina. He lacked the freedom for candor, though he'd become a minor celebrity for his exotic script and born-again zeal for Jesus.
Or so they said.
Despite memorizing the Quran during his youth here in this region called Futa Toro, Omar apologized when he wrote. He had forgotten much of his people's script and hoped they wouldn't laugh at him should they somehow, miraculously, ever read it.
Now, the imam holds those words in his hands.
Perched on a high-back wooden chair, Sy flips quickly through the pages, scanning them. At the last one, he pauses. From a 171-year-old photograph, Omar stares out wearing a headwrap and a gaze of wisdom.
Sy smiles back.
Then he returns to the start of Omar's story. The room falls silent as he reads, save the sounds of tea pouring and children giggling and songbirds chattering as they fly in and out of his home.
Sy is among the first people living in Futa Toro to read Omar's autobiography in full. He can understand Omar's meaning in a way only someone who lives here can. 
Omar wrote that he was 37 years old when "infidels" attacked his village. They slaughtered many people and dragged him away to a slave ship that hauled him across the Atlantic Ocean. The ship landed in Charleston, the nation's busiest slave port.
During the 56 years of captivity that followed, Omar wrote at least 15 surviving texts in Arabic, although nobody around him could read them. They include letters, Muslim and Christian verses, and the only known surviving autobiography written in Arabic by someone still enslaved in America.
Given that perhaps one in five African captives brought to the U.S. was Muslim, the rarity of such texts speaks to a great loss of faith and learning.
Upward of one in five enslaved Africans arrived in America as a Muslim. But that story has gone little told.
Even today, despite its historical significance, relatively few Americans have read Omar's autobiography. The Library of Congress bought it in 2017, digitized its pages and shared it with the world.
Omar's story sprang from obscurity.
Spoleto Festival USA, an international arts event held each year in Charleston, then commissioned Grammy Award-winning music star Rhiannon Giddens to write an opera about his life. With a nearly all-Black cast, it will premiere at the 2022 festival amid the country's reckoning with race and the vestiges of slavery. Several scholarly books about Omar also are in the works. And Charleston artist Jonathan Green created a coloring book about him.
They all seek to answer the most basic question: Who was Omar, really? For two centuries, his story has morphed based on who was telling it. And why.
That question drove the group of guests sitting with Sy, in his village called Dimat Walo, to embark on this quest. If few Americans have read Omar's words, even fewer Senegalese have — and fewer here in Futa Toro.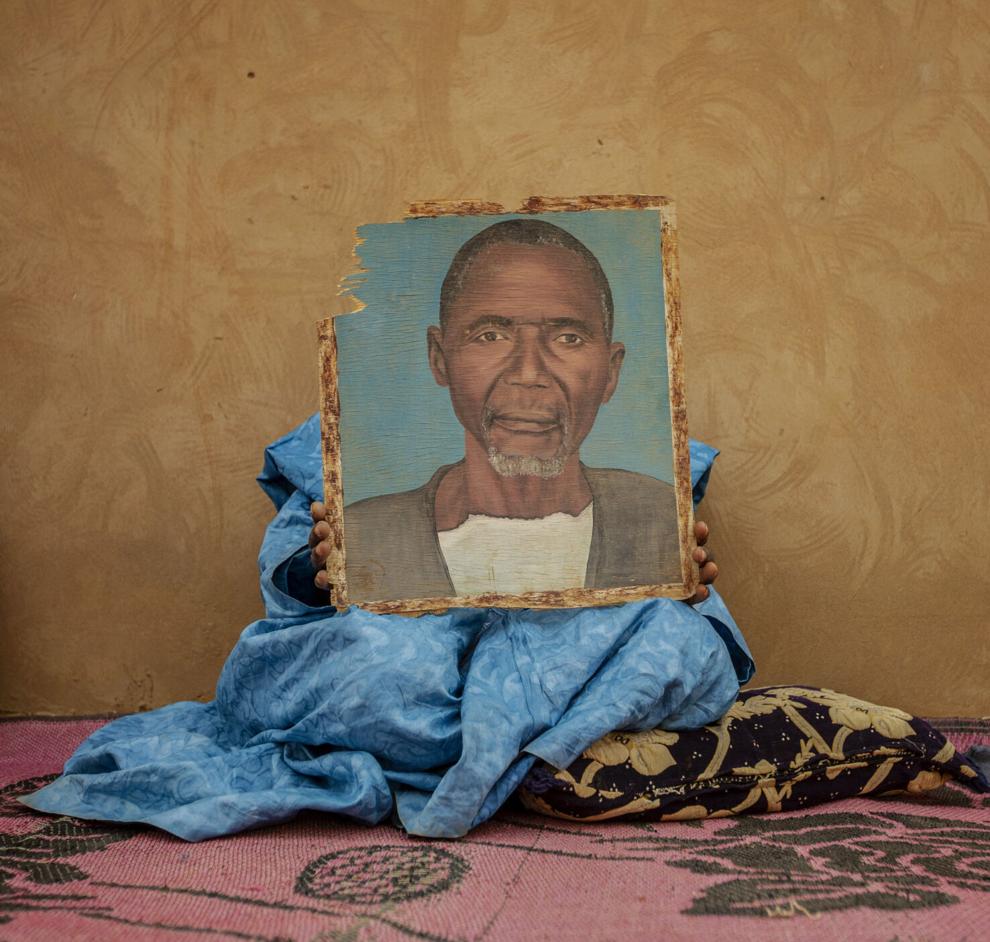 Seated around the imam are the two journalists from South Carolina, a professor of linguistics from the Senegalese capital, his French graduate assistant, two Senegalese drivers, and an Arabic teacher who hails from Futa and descends from one of its great intellectuals.
Given Omar was enslaved when he wrote, he wasn't free to reveal his deepest self, his true faith or wishes. This team embarked on a quest to better understand him — and to bring his writings home.
But where exactly that home was remains a great part of Omar's mystery.
He mostly wrote religious passages, not personal details, although twice he wrote what looks like a specific place name. Knowing where the place is could reveal much about him: his home, his family, his people, where he was captured and from which Senegalese port a slave ship took him.
Omar likely spoke Pulaar, which Sy also speaks. But he wrote in Arabic, an alphabet lacking letters for some sounds in Pulaar. Writers like him improvised, such as using the "b" to represent a "p" sound. Omar also sometimes wasn't clear about vowels. 
He wrote the place name in an 1819 letter imploring, "I wish to be seen in our land called Africa, in a place on the river called …"
Scholars have surmised the next word might be read as Kaba or Kabya, perhaps even Gambia, as in the Gambia River, none of which are places in Futa Toro.
Sy has no trouble reading it.
"Fî makân al bahri yusummâ Coppe."
He shows it to his nephew sitting nearby.
"Coppe," his nephew agrees.
Abdoulaye Gueye, the Arabic teacher, looks surprised. "This is a revelation, eh?"
Mamarame Seck, the professor, agrees. "That is a big, new revelation!"
Sy reads what appears to be the same place name in Omar's autobiography. "They took me to Coppe by the river, and they sold me to the White people."
Coppe is in Futa Toro, he adds, right on the Senegal River.
It's not far. He will help us get there.
To read the entire piece, visit here.
MORE INFORMATION
Download the Omar ibn Said Spoleto Festival coloring book
Charleston's Spoleto Festival again postpones highly anticipated new opera 'Omar'
Jennifer Berry Hawes is a member of the Watchdog and Public Service team who worked on the newspaper's Pulitzer-Prize winning investigation, "Till Death Do Us Part."
Gavin McIntyre is a photojournalist at The Post and Courier capturing powerful images that convey compelling stories.
© 2021, Post and Courier, an Evening Post Industries company. All rights reserved.